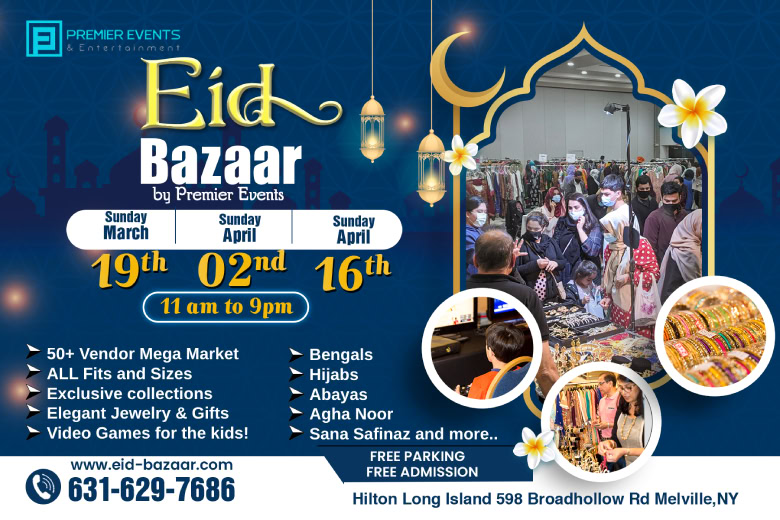 Long Island Eid Bazaar at the Hilton
Our 10 year Anniversary!
Join Us SUNDAY March 19th 2023 for a Pre-EID BAZAAR by Premier Events at the Hilton Long Island Grand Ballroom located at 598 Broadhollow Road, Melville, NY 11747 from 11am – 9pm.
FREE Admission. FREE Parking.
Find something you'll love! 50+ Quality Vendors!
Shopping For The Whole Family!
VR Headset station and 100's of retro and modern Arcade Games!
Delicious Halal food available for those who are not fasting
Latest Eid Fashions, Designer Dresses, Men, Women, Kids Clothing, Perfumes, Elegant Jewelry and Accessories, Hijabs, Abayas, Clutches, Bags, Shoes, Bengals, and More!
Eid Bazaar Long Island 2023 at the Hilton Melville Grand Ballroom.
Over 100 Bazaars and a decade in operation.
Sponsor